A message from the President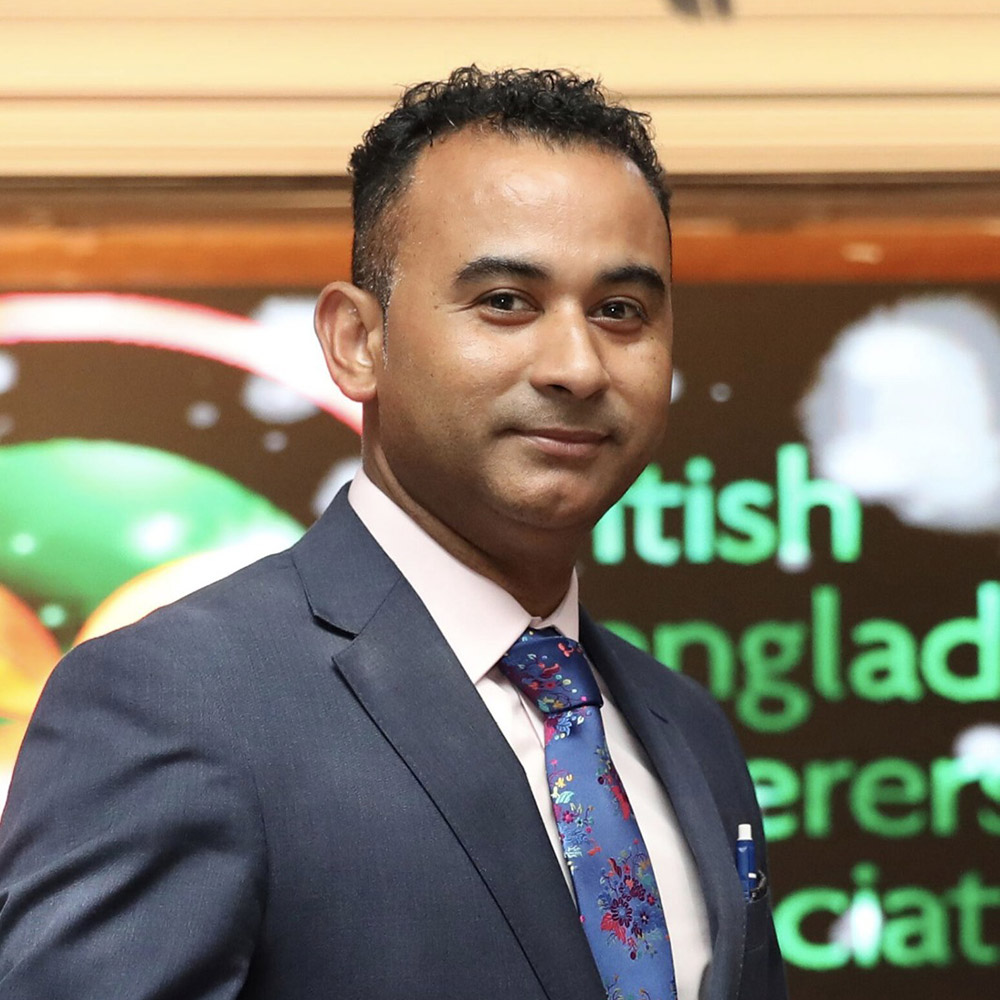 DEAR COLLEAGUES,
It is a great honour and privilege to serve as thePresident of the British Bangladeshi Caterers Association.
I am very excited to be leading the organisation in to its second term with a dynamic group of restaurateurs who not only bring a wealth of experience with them, but are passionate about the industry and its future. I am confident the new committee will bring meaningful change to our organisation for the betterment of this great industry.
Our work has already started, and I am pleased to see the key positions have been taken by a young and dynamic group of individuals who are not only hungry for change, but will be instrumental to the future growth and success of the BBCA – and I shall of course be with them every step of the way to support and facilitate their endeavours.
As the new committee settles in, one of our pressing remits will be to reach out to various stakeholders with a vested interest in the industry. We shall be extending an arm of partnership to secure mutually beneficial relationships with these parties, which will ultimately be of benefit to our membership.
If you are a business owner or employee working in the industry and would like to become a member, or represent a business that may be interested in a corporate partnership, please use the Contact Us section to get in touch and one of my team will be happy to respond to your query.
Sincerely,
Salim Chowdhury
President